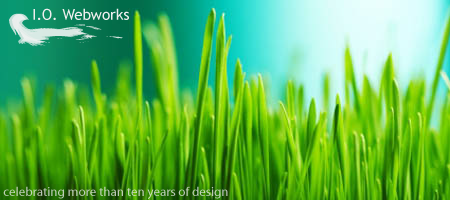 Website Design, Corporate Branding, Logo Design
IO Webworks specializes in helping small companies, start-ups and entrepreneurs to more effectively present their businesses, talents, and products to the twenty-first century marketplace. Whether you see yourself as corporate or edgy, serious or fun, IO Webworks can help you present yourself to your audience the way you want to be perceived. From start to finish, from logo design to internet presence you will have the perfect look and feel to present to the world.

IO Webworks has more than twenty years of graphic design experience and more than ten years of internet development experience. IO Webworks also partners with other companies who can work with you as well in product development and marketing.
Who can benefit?



Musicians



Artists



Entrepeneurs



Start-ups



Anyone who wants to!


Why do I need a brand?



So your customers can recognize at a glance who you are.



So that they can remember you and your products.



So that when they have a problem your logo comes to mind as someone who can help.